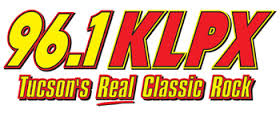 TAMMS is honored to be the recipient of the 96.1 KLPX Socks for Soldiers drive sponsored by Pima County! The drive runs through August 4th.


You can help by dropping off new mid-calf length socks in black, coyote brown, or dark green at any of the following businesses during business hours:

Miller's Surplus (both locations)
406 N 6th Avenue - 520.622.4777
1537 S Craycroft - 520.790.8700
Dunkiní Donuts (Grant/Swan)
4676 E. Grant - 520.795.7142
Larry H. Miller Chrysler-Jeep
7800 E. 22nd Street - 520.258.6000
96.1 KLPX Station
3871 N. Commerce - 520.880.5579

Thank you, Tucson!
~~~~~~~~~~~~
TAMMS JULY 2014 EVENTS
July 4 - Happy Independence Day!!!
~~~~~~~~~~~~
Saturday, July 19 Box packing/Potluck
10:00 a.m.- 2:00 p.m.
Streams in the Desert Lutheran Church

5360 E Pima, Tucson
~~~~~~~~~~~~
GV MCL Meeting
Monday, July 28, 6:45 p.m.

~~~~~~~~~~~~

Once a Marine Mom
Always a Marine Mom
~~~~~~~~~~~~
Remembering Veteran's Day

(see photos) on November 11, 2013 -
Honoring and Thanking all Military Personnel
Who Have Served and Are Serving the United States
~~~~~~~~~~~~
May 2014 posting: TAMMS is sad to announce the passing of our founding president, BeverlyKay Borum. BeverlyKay had a heart for the military, and was a real patriot. Nine years ago she, with four Marine mom friends, founded Tucson Area Marine MomS, and remained the president as long as her health would allow. She had a real gift of words, and knew just the right thing to say to a MoM going through a difficult time. She touched many lives, and will be greatly missed.

Fly with the angels, BeverlyKay. Give your famous hug to all those Marines up there in heaven!